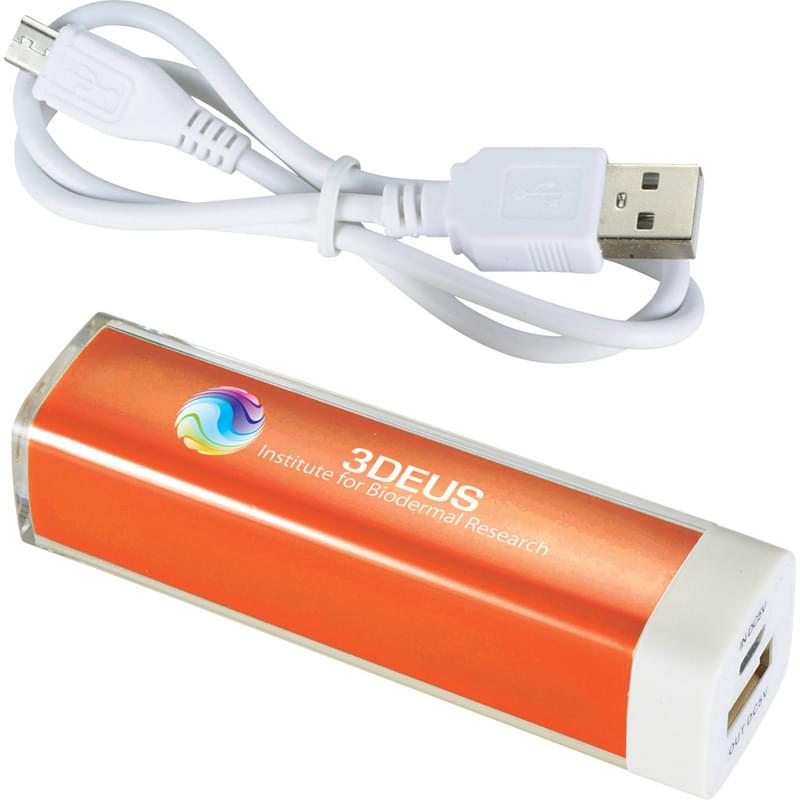 2200 mAh rechargeable lithium ion Grade A battery is enough to charge smartphones, MP3 players and more.  Reusable power bank charges via USB cable (included) which can recharge the battery backup or be used to charge up devices with a micro-USB input like Android smartphones from Samsung, Motorola, HTC, Nokia, and others.  Red LED light indicates while charging.  Input: 5V/800mA. Output: 5V/1000mA.
Size
1" H x 1" W x 3.56" L
Tariff Disclaimer
Prices are subject to change due to tariff volatility. Please call to confirm pricing prior to placing your order.