Jolt Power Bank with Digital Power Display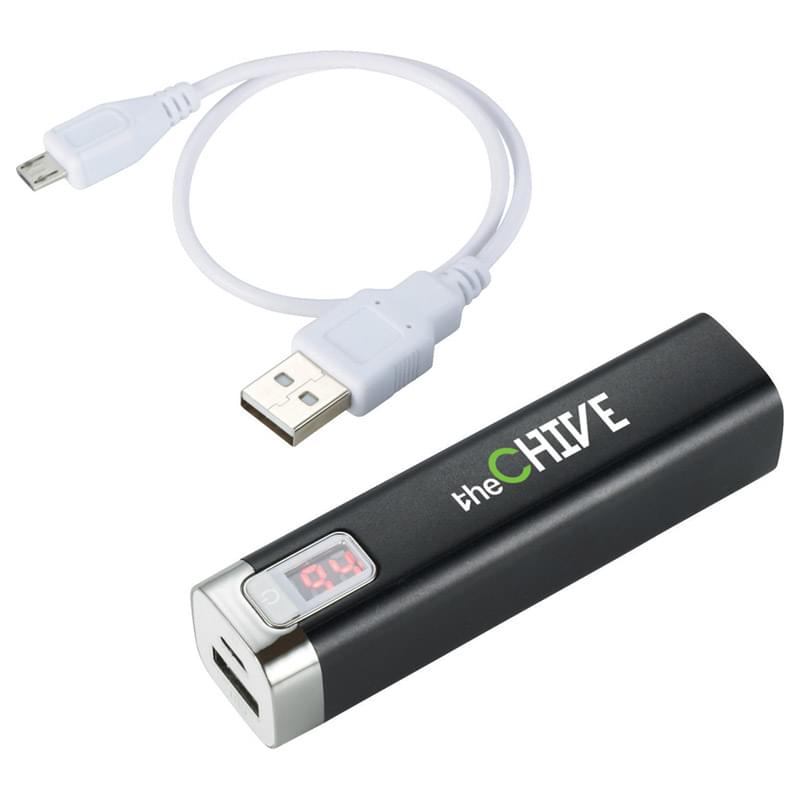 This little battery backup will keep your mobile devices charged up. The 2,200 mAh internal Li-Ion Grade A battery has enough life to fully charge a smartphone, giving you about 8 hours of additional talk time. The LED digital power indicator will confirm exactly how much charge remains within the power bank. The 5V/1A USB output means that it charges at the same rate of most wall chargers. Includes a USB to Micro USB connecting cable which can recharge the battery backup or be used to charge up devices with a Micro USB input like Android Smartphones from Samsung, Motorola, HTC, Nokia, and others. Our batteries have undergone evaluation for numerous quality standards.
Size
.75" H x 3.75" W x .75" L
Tariff Disclaimer
Prices are subject to change due to tariff volatility. Please call to confirm pricing prior to placing your order.