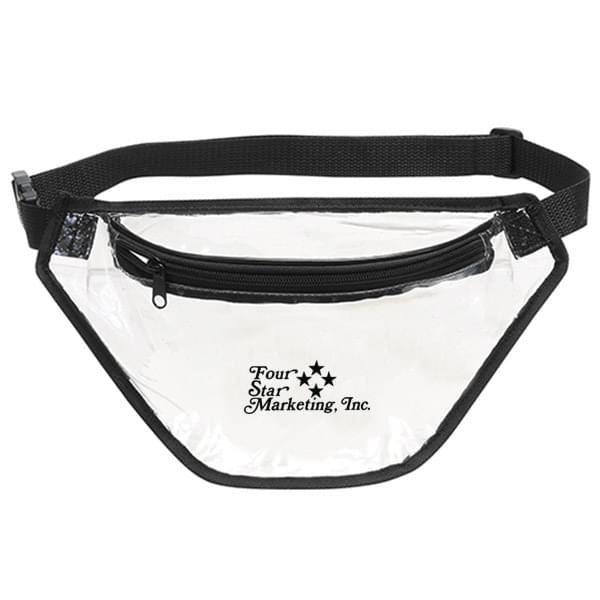 Get more people familiar with your brand when you give them this clear fanny pack as a gift! It's great when you need to keep valuables safe without lugging around a big bag. It's made of PVC, measures 6" x 12" x 3", and features a main zippered compartment with an open extra inner pocket. Strap on the adjustable polyweb waist belt, and you're ready to go! Imprint this with your logo and give this away at your next event for a great response from customers!
Production Time
1 week (standard), 8 weeks (custom colors)
Additional Decoration Options
Full-color photo imprint: add $1.50 ea | Embroidery: email art for quote
Tariff Disclaimer
Prices are subject to change due to tariff volatility. Please call to confirm pricing prior to placing your order.