Select Drawstring Tote Bags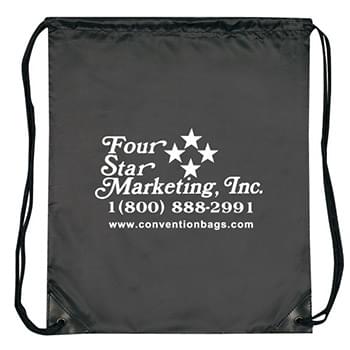 Nylon material. Size: 15" x 18". Featuring a large imprint area, this drawstring bag perfect for any event or occasions.
Production Time
1 week (standard), 8 weeks (custom colors)
Colors
Black, Red, Royal Blue, Navy Blue, Beige, Yellow, Green, Pink
Additional Decoration Options
Full-color photo imprint: add $1.50 ea | Embroidery: email art for quote
Tariff Disclaimer
Prices are subject to change due to tariff volatility. Please call to confirm pricing prior to placing your order.