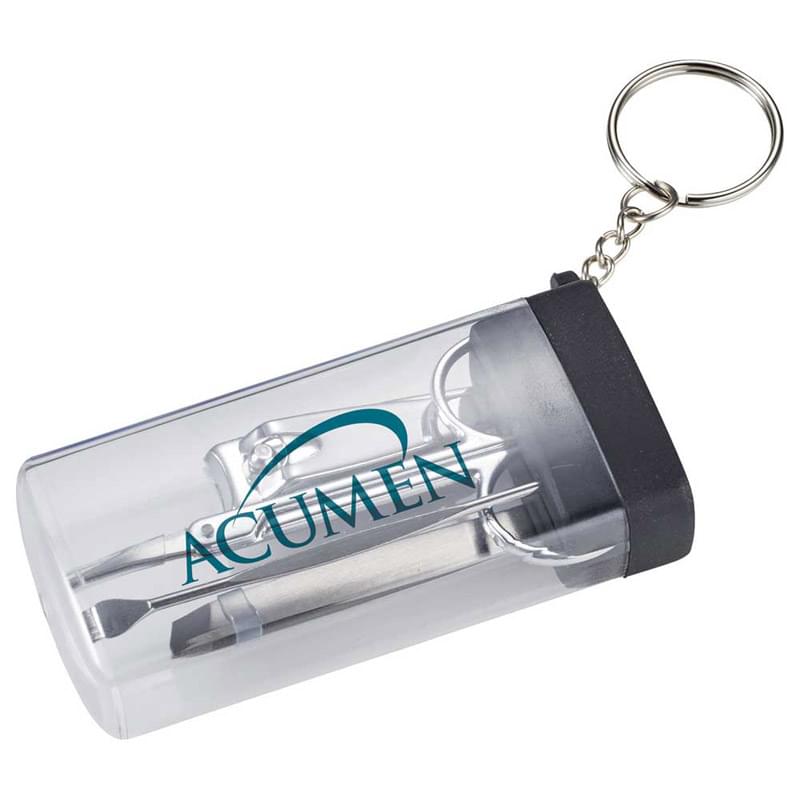 Trendy case with key-ring makes it easy to keep this manicure set with you at all times. Set includes nail clippers, tweezers, curved scissors and cuticle tool.
Size
3.25" H x 0.75" W x 1.50" L
Tariff Disclaimer
Prices are subject to change due to tariff volatility. Please call to confirm pricing prior to placing your order.