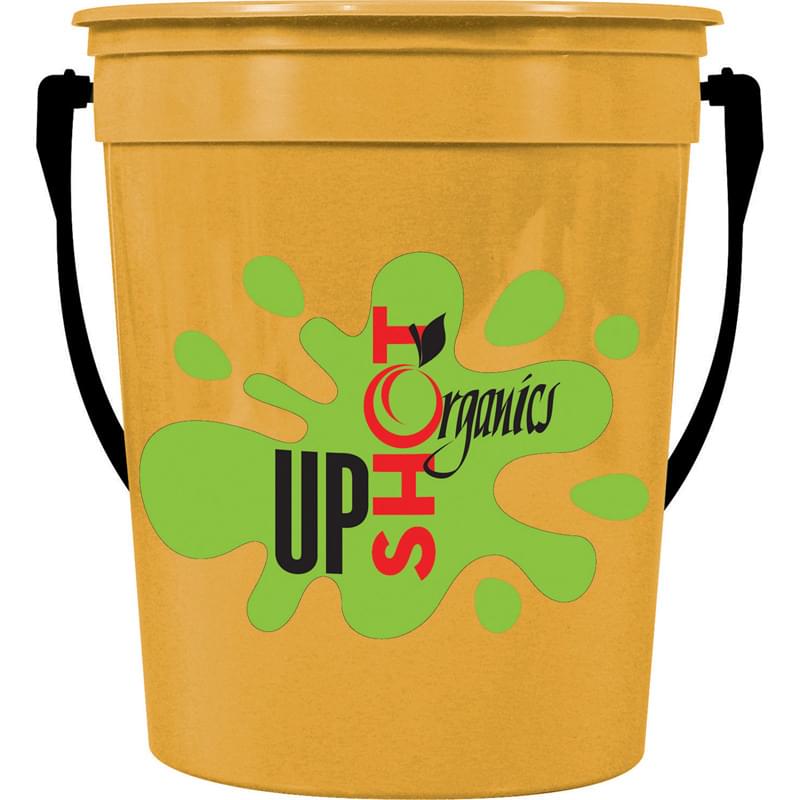 32-ounce sand pail is made with premium materials. Excellent for packing with goodies.  Includes handle. Made in USA.  Optional shovel & decorated lid available.  Offset decoration also available.  Contact factory or visit website for further details.
Size
5.25" H x 4.5" D, 32 oz.
Tariff Disclaimer
Prices are subject to change due to tariff volatility. Please call to confirm pricing prior to placing your order.