Scripto Score Phone Holder Ballpoint Stylus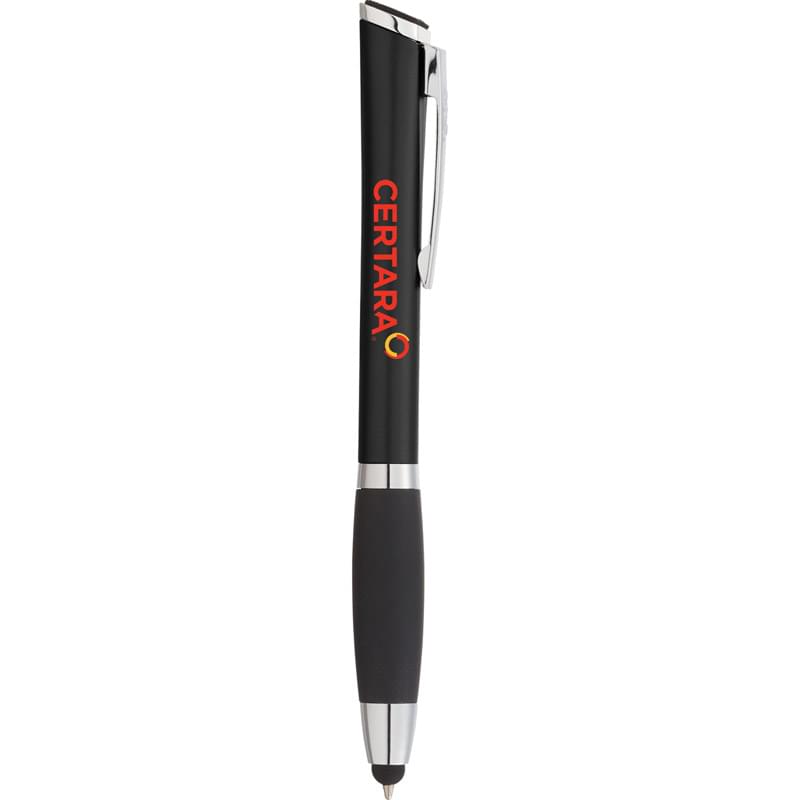 This phone holder/screen cleaner/stylus/pen makes it easy to navigate mobile devices. Specifically designed for a mobile tablet or smartphone, this lightweight model combines technology and function. Simply extend the top barrel to reveal the phone holder. Pen includes black ballpoint ink cartridge.
Tariff Disclaimer
Prices are subject to change due to tariff volatility. Please call to confirm pricing prior to placing your order.